<! -- The second column; space only -->
Josephus Perry Martin
This autobiography of Josephus Perry Martin belonged to his nephew, Paul B Hendrickson, and found in his home after he passed away. Josephus was Paul's mother's brother. Josephus was a minister and he preached at Paul's mother's funeral.
It is handwritten on lined notepaper measuring 4.25 by 7.25 inches and consists of 33 sheets written both sides, a total of 66 pages. It was found in a black, three-ring binder marked on the inside cover as being sold by Everybody's Book Shop, Dayton, Ohio. Josephus lived in West Carrollton, south of Dayton, in 1930.
Whether this is the only surviving copy of Josephus' autobiography is not known. Hopefully, it is not. It would seem unlikely that the only copy would have been passed to a nephew. Josephus had 12 children and nine were living in 1930, so copies must have been made for those children.
Whether this is Josephus' handwriting, also is not know.
Perhaps some descendants of Josephus will be located who can answer these questions.
This is a work in progress. Annotations and pictures will be added as time permits. Some Martin cousins have offered to assist with the project and for that I am very grateful.




<! -- The second column; space only -->

<! -- The fifth column -->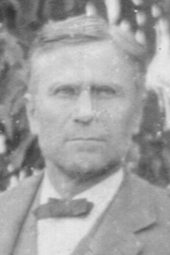 Josephus Martin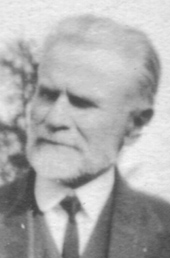 Josephus Martin